Our history
Over 60 years of tradition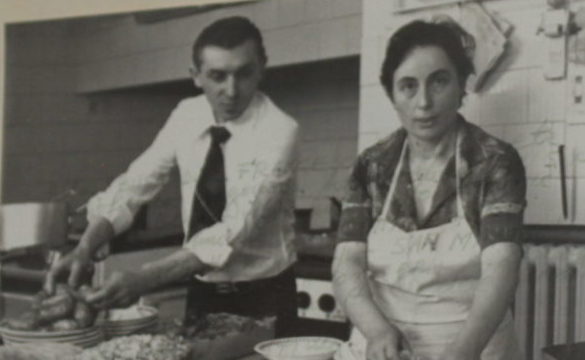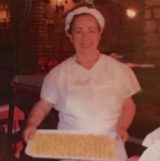 Over 60 years of tradition in the heart of San Marino
1958 - From the passion of Piera and Giacomo, carved in century-old stone, the Restaurant Bar "Buca San Francesco" was born over 60 years ago within the walls of the historic center of San Marino.
In the name of tradition, at Buca San Francesco you can taste the best homemade Romagna cuisine at affordable prices, with homemade pasta, complete menus, piadina and a selection of local beers and wines.
The welcoming environment with outdoor set-up during the summer and the historic family management will make you feel at home during your stay/visit in the oldest Republic in the world.
Open for lunch.
Outside and inside tables, sanitized environments and well-spaced tables for dining in total safety.
Osteria di una volta! All'ingresso delle mura, rischio che fosse un posto stra turistico ed invece sorpresa. Pochi piatti tradizionali, semplici ma freschissimi ed a prezzi onestissimi. Complimenti

Favorite new place in Assisi - great service and food Good sized restaurant but divided up into 2-3 seating areas so it doesn't seem all that large and each have their own feel: one that's cozy and romantic, one well-suited for families or larger parties, and a covered, open-air terrace. Superb service and everything we had was so good we didn't even pause to take photos! Would definitely go back when in Assisi again. PS - Michelin rated, and reservations not the worst idea unless you're there right when they open.

Cucina gustosissima Siamo stati in gita a San marino e ci siamo imbattuti in questo ristorantino storico molto bello. Prezzi economici e qualità del cibo eccellente (le cotolette alla bolognese da leccarsi i baffi) Consigliatissimo

Pranzo rapido buono ed economico Location graziosa. Cucina rapida, genuina ed economica. Locale ideale per una Sosta per mangiare, bere qualcosa senza farsi spennare e poi visitare San Marino

Servizio davvero buono Consiglio questo posto a chi si trova a San Marino e non vuole spendere un occhio! La ragazza dietro al bancone davvero encomiabile, sempre pronta a servire celermente i clienti, oltre che con me con tutti gli avventori. Prezzi davvero onesti! Piadina con salame e caciotta 5.50, 1/4 di vino bianco frizzante e freddo ( davvero buono) 3 euro, tiramisù 4 euro, caffè 1.50. Per un totale di 14 euro. Per me un pranzo completo. Inoltre il posto è facilmente raggiungibile essendo subito dopo l'entrata della porta dove i vigili regolano l'attraversamento pedonale e si trova in un punto basso della città antica. Andateci e sicuramente non sarete spennati come nella maggior parte dei ristoranti a San Marino, dove ho visto i prezzi doppi rispetto a questo locale.

Ristorante ottimo! Ottimo ristorante nel pieno centro storico di San Marino. Cucina tipica locale, prezzi bassissimi per la qualità del cibo. Complimenti! Consiglio per un pranzo in un ambiente accogliente e familiare.

Tutto perfetto Abbiamo deciso di pranzare in questo ristorante dopo aver visitato San Marino e siamo rimasti piacevolmente sorpresi dal personale molto accogliente, dal cibo veramente buono e di qualità e dal servizio eccellente. Ci torneremo sicuramente

Una Piadina veramente BUONISSIMA!!!!! Abbiamo mangiato una piadina veramente OTTIMA!!! BUONISSIMA, SQUISITA e GUSTOSA!!!! lo consiglio vivamente a chi passa una giornata a San Marino.... personale gentile e accogliente... Do il massimo del voto!!!

Peccato Tutto buonissimo, personale accettabile , prezzi giusti , pulizia perfetta peccato che passando per andare in bagno abbiamo notato una cuoca senza cappellino e con capelli slegati . Mi è dispiaciuto perche' altrimenti sarebbe stato tutto perfetto .

Use this form to send and e-mail to our staff, we will reply as soon as possible. You can also phone us at (+378) 0549991462 or send us a direct e-mail at info@bucasanfrancesco.sm